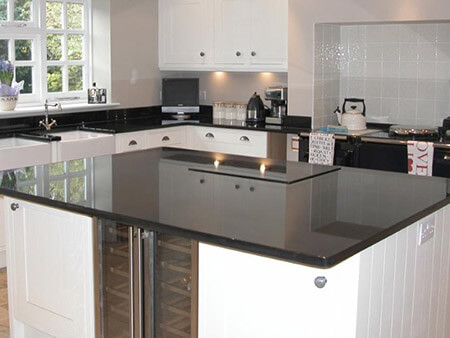 04 Aug

6 Common Kitchen Island Styles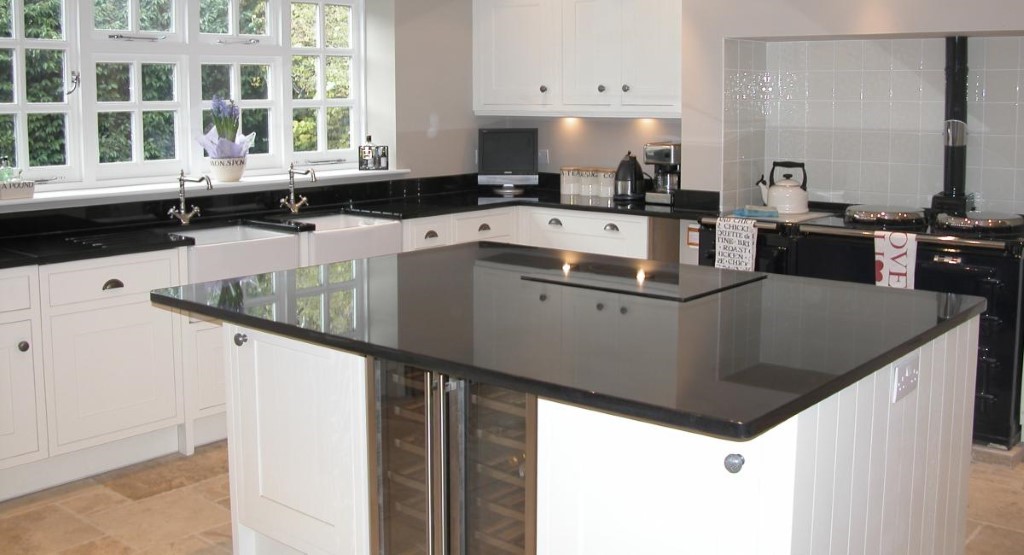 If you've been keeping yourself posted about the latest kitchen trends, you've probably heard about kitchen islands. Of course, the reason they're considered a hot commodity is obvious. However, for the sake of all readers, we'll share why: We love the additional storage, working, and seating space these islands provide.
Now, if you are looking to invest in a kitchen island for your home, here are six of the most common kitchen island styles you will come across with today:
1. L-Shaped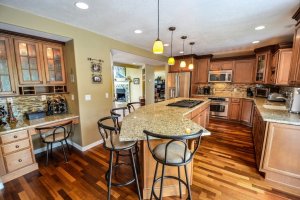 As the name suggests, this kitchen island style is shaped like an "L". With its style, it can flow with your kitchen's shape and fill in any dull and boring space. Because this island is usually large, it comes with generous storage spaces.
2. U-Shaped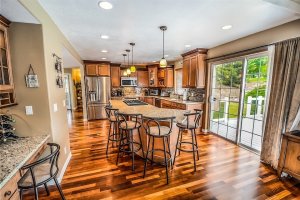 The U-shaped kitchen island is said to be every chef's dream. With three walls of cabinetry that can hold various appliances and utensils, the efficiency of any kitchen will surely be improved. Like the L-shaped islands, this kitchen island style can be bulky, which means you might need to allocate more space if you plan to bring in one.
3. Furniture Style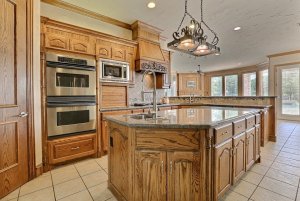 The furniture style kitchen islands are your most sophisticated choice since it can make your kitchen an elegant hangout area. With antique chest drawers and intricate designs, this island will truly catch one's attention. It does not matter if it is passed on from generation to generation or it is custom-built. Any furniture style island can add character and personal touch to a kitchen.
4. Galley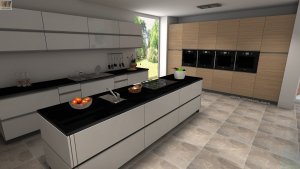 Regardless of your kitchen layout, galley kitchen islands can make a great fit. Thanks to their straightforward design, they can guarantee you that your kitchen space will flow and remain efficient. Since they don't have any curves or corners, you are sure to maximize your space.
5. Round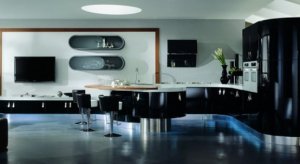 For those of you who wish to add personality to your kitchen's current layout, then a round kitchen island might just be the perfect addition. Its design often features a half-moon or a complete circle, so it's obviously unique and edgy. Aside from its interesting visual appeal, this island style offers enough room for meal preparation. It also allows up to four guests to comfortably dine and socialize in the kitchen.
6. Rolling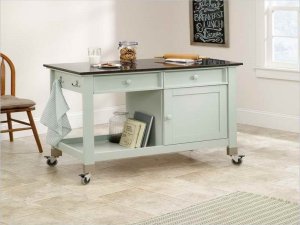 If your kitchen doesn't have enough room for a permanent island, you need not be disappointed. Your best and most convenient alternatives are the rolling kitchen islands. You can easily move them around as you go around the kitchen. Once you are done, simply tuck them neatly in their rightful places. Best of all, they're more affordable than other kitchen island styles.
Summary
Kitchen islands have become a staple in most contemporary kitchen designs as they offer more options for customization and efficiency. And with the growing popularity of these kitchen fixtures, it's not surprising why more and more styles are being introduced. Hopefully, we are able to highlight the most amazing and inventive kitchen island styles that are commonly used in homes today.