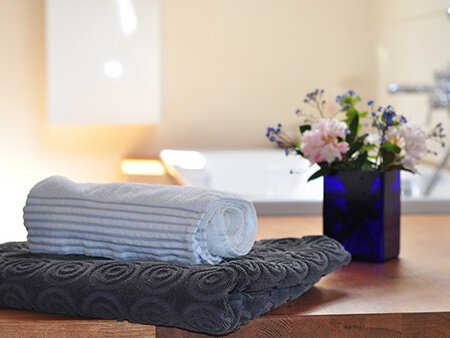 11 Aug

A Shopper's Guide to Buying Bathroom Vanities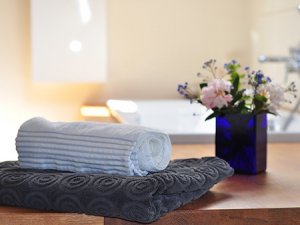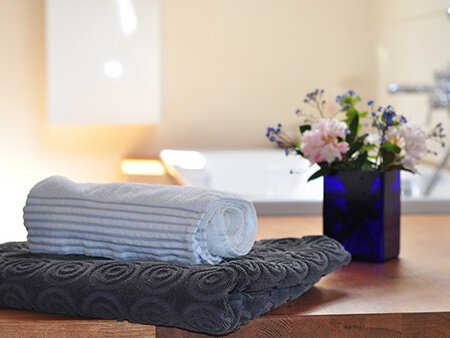 Whether you are looking for a simple cabinet that can hold your basic toiletries or a huge double-sink that has lots of drawers and cabinets, you have to know that your vanity will set the style of your bathroom. And if you are in the process of revamping your bathroom, choosing a vanity can be a tough decision as it has to be of just the right size for your space and the right design for your lifestyle.
Fret not because we can help make the decision-making process easy. To find the vanity that perfectly fits your bathroom, consider our tips below.
1. Know your needs.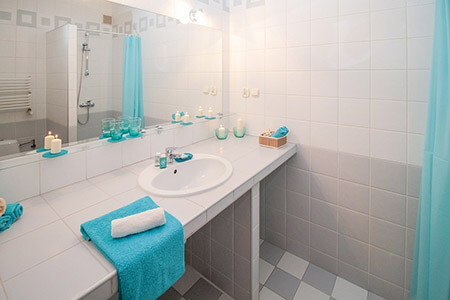 Before you settle on a certain type of vanity, consider what type of bathroom you have.
Powder Room – If you are choosing a vanity for your powder room, know that you won't need a huge storage space. What's important is a cabinet that covers the pipes and has a space for holding toilet papers.
Main Bathroom – Will you be needing a vanity for your main bathroom? Then you will need a bigger one that has drawers and enough cabinet spaces to hold grooming essentials and toiletries.
Kid's Bathroom – If the vanity will be installed in a child's bathroom, then it should have room for holding toiletries and a drawer or two for keeping toothpastes and brushes.
2. Consider the types of bathroom vanities available.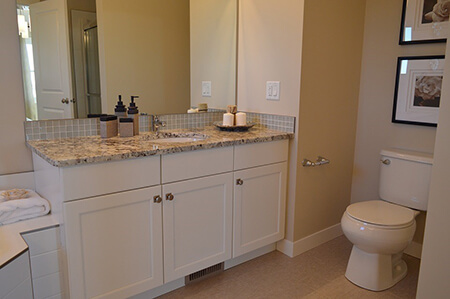 To make choosing a bathroom vanity easier, consider a design that can easily occupy the spot of the old one. Doing so will help you avoid unnecessary expenses that will be covered if the plumbing has to be rerouted. But what are the different types of bathroom vanities available?
Corner Vanity – Ideal for powder rooms and kid's bathrooms, corner vanities are designed to be placed in the corner. They generally have one small cabinet for storing toiletries.
Floating Vanity – Floating vanities often come in sophisticated and modern designs. They are usually mounted on the wall, which means they are designed to free up floor space. They also have cabinets and drawers.
Freestanding Vanity – This is the most preferred type of bathroom vanity. It has drawers and cabinets underneath the sink and it's often wall-mounted.
3. Take into account the size of the vanity.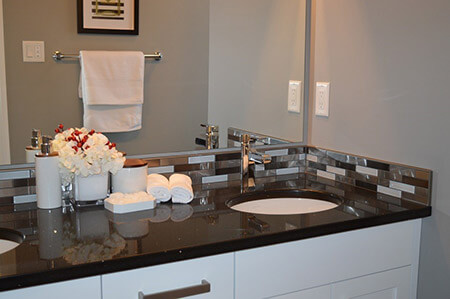 Before you purchase a bathroom vanity, do your homework first and measure your bathroom's available space.
A small bathroom will generally require a vanity that has a length of 18 to 30 inches. On the other hand, an average-sized bath will need a vanity that measures 36 to 48 inches long. Meanwhile, a huge bathroom will require a vanity that is 60 to 72 inches long.
After knowing the length, check the depth as well. A standard bathroom vanity is usually 17 to 24 inches deep. If your bathroom is narrow, find a vanity that is not deeper than 17 inches.
Lastly, take note of the size of the cabinets. Although the standard is 30 to 34 inches, it is worth noting that countertops and vessel sinks will increase the height.
4. Your decorating style matters.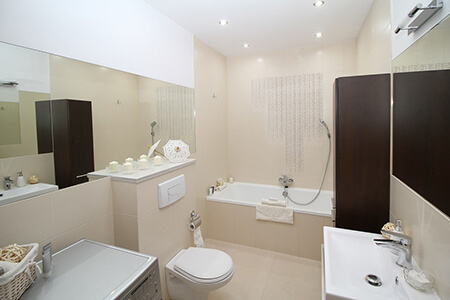 Bathroom vanities come in varying styles, but today, wood is the most preferred material. Then again, as we said, your choice of styles is vast. There are vanities that use laminate, MDF, plywood, and veneer as a finish. Aside from the fact that they are more cost-efficient, they can also  be painted to suit your style.
If you want a bathroom vanity that looks modern, it can be quite expensive because it will use sleek materials that have a glossy, smooth finish.
5. Make a choice based on your budget.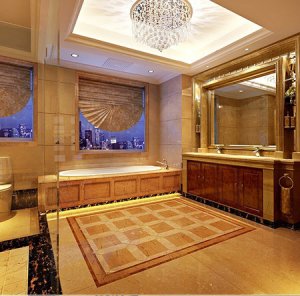 These days, you can buy bathroom vanities for as low as $200 or as high as $10,000. However, if you are buying a small vanity with simple features and style, you might want to plan to spend less than $1,000. Remember that you will still have to pay for the services of a plumber for the installation, so be wise in making a choice, unless you are willing to do the plumbing job yourself.
Be Wise. Buy a Vanity That Suits Your Needs.
We hope that with our 5 tips above, we are able to help you decide which type of bathroom vanity to buy. Don't worry because your options are endless. Just be patient and wise and you will find a bathroom vanity that suit your needs best.